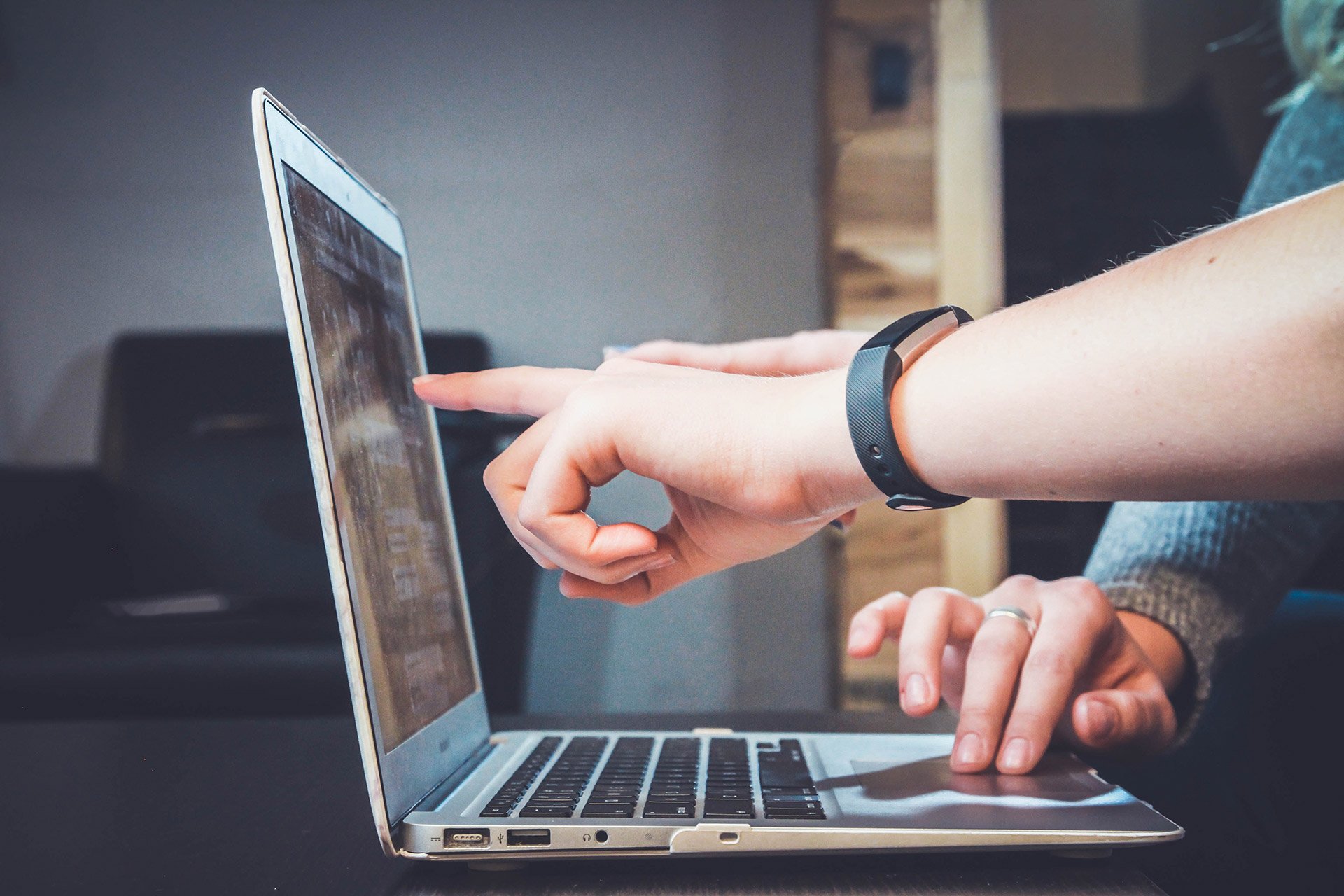 Privacy Policy last updated August 4, 2020
Vertosa Inc., the provider of the Site (referred to as "Vertosa," "us," "our," or "we"), is committed to protecting your privacy online. This privacy policy ("Policy") discloses our privacy practices for our site, located at https://vertosa.com (the "Site") and various related products and services provided by us ("Services"). This Policy is designed to help you understand what information we collect and how we collect, share, and use the information. The Policy applies to all Site visitors, registered users, and subscribers. By accessing or using our Site and/or Services, you consent to the collection, transfer, manipulation, storage, disclosure, and other uses of your information as described in this Policy. Irrespective of which country you reside in or supply information from, you authorize us to use your information in the United States and any other country where we may operate.
By using or accessing our Site or Services, you acknowledge and accept the practices outlined in this Policies, and you hereby consent to your personal information being collected, used, and shared in the manner described in this Policy.
A special note about children
Our Site and Services are not designed or intended for use by children under 18. If you are between the ages of 18 and 21, you should use the Site and Services only with the involvement of a parent or guardian. Children under 18 may not submit any personally identifiable information to us, and if we discover that we have inadvertently gathered any such information from a child under 18, we will take appropriate steps to delete it. If you are the parent or guardian of a person under the age of 18 who has provided personally identifiable information to us, please inform us by contacting us at privacy@vertosa.com and we will remove such information from our database. If you are concerned about your children's use of the Site, you may use web-filtering technology to supervise or limit access to the Site. Visit www.OnGuardOnline.gov for tips from the Federal Trade Commission on protecting kids' privacy online.
here's the personal information we collect:
The information we gather from users enables us to more effectively provide and improve our Site and/or Services, and it allows our users to apply for various services described on the Site. We collect the following types of personally identifiable information ("Personal Information") from our users:
Personal Information You Provide Us
We collect and store various types of information on our servers only when you optionally choose to provide it to us by filling out a form, authorizing a transaction, or taking some other explicit action. You can choose not to provide us with any of the information requested.
Personal Information Collected Automatically
In order to understand how our Sites and Services are being used and to make them better, we also automatically receive, store, and log certain types of technical information whenever you interact with our Sites. Information of this sort includes:
Technical Information About Your Browser and Mobile Device: This information is used in the aggregate to help us optimize the Site and/or Service for common browsers and devices.

Usage Information, Such As The Pages You Request, Searches You Conduct, Emails You Open, and Features You Interact With: This information is used in the aggregate to generate statistics about how the Site and/or Service is being used and is never shared in any form that would identify you personally.

IP Address, Tokens, Cookies, and Device Identifiers: These are alphanumeric identifiers that help us to distinguish between unique browsers and devices in order to avoid showing you the same information twice, keep you logged into our Site and/or Services, and improve your experience. For example, we may receive and collect the name of the domain and host from which you access the Internet, the Internet protocol (IP) address of the computer you are using, the browser software you use, and your operating system and if applicable, the Internet address of the website from which you linked directly to our Site.
Here's how we use your information:
The Personal Information you submit to us may be used in the following ways:
to respond to requests that you make or to aid us in serving you better;

to trouble-shoot errors or issues and fix technical problems with the Site and/or Service;

to provide administrative services;

to monitor traffic, the number of visitors, and the effectiveness of the Site and/or Services;

to provide you with updates, offers, and announcements about products, new products, services, features, promotions, enhancements, improvements or updates;

to notify you when we make material changes to our Privacy Policy;

to provide, administer, and facilitate your use of the Site and Service;

to resolve Site or Service problems; handle or respond to customer support questions and issues;

to process or fulfill your request(s) and/or order(s) for products, services, information or features;

to monitor the technical functioning of the Site, Service, and network;

to develop new and/or improved products, services or offerings;

to create, review, analyze and share aggregate information;

to identify, research, and protect against any actual, potential or threatened misuse, unauthorized use, or unwanted use of any of the Site or Service, including but not limited to researching any claims made by or about others users and/or about the Site and/or Service, and such efforts of which may include information provided from third-party sources;

to analyze trends and user traffic;

to resolve disputes; and

as we, in our sole discretion, otherwise determine to be necessary or required to ensure the safety and/or integrity of our users, employees, third parties, members of the public, and/or our Site and Service.
here's how we share your personal information:
We do not rent, sell, or share your Personal Information with other people or non-affiliated third parties except with your consent or as necessary to complete any transaction or provide any service you have requested or authorized. Specifically, we may disclose your Personal Information to third parties when:
We must share your information in order to provide a product or service that you have requested or purchased; for example, this may include our service providers and payment processors;

We believe in good faith, that disclosure is necessary to protect our rights, protect your safety or the safety of others, investigate fraud, or respond to a government request;

We are involved in a bankruptcy, merger, acquisition, reorganization or sale of assets, your Personal Information may be sold or transferred as part of that transaction;

You have given us permission or consent to share your information with third parties;

We receive a request in connection with or relevant to a judicial, governmental or legal inquiry, investigation, order, or proceeding;

We are required to respond to a subpoena, court order, or other requirement of law, which requires disclosure of your information;

It is reasonably necessary to enforce this Policy, or any other legal agreements;

It is required to detect, prevent, or otherwise address fraud, abuse, misuse, potential violations of law (or rule/regulation), and/or security or technical issues; or

It is required or reasonably necessary to protect against imminent harm to the rights, property or safety of us, our users, employees, any minors, members of the public and/or our Sites and Services.
We may also disclose information about you to our auditors or legal advisors in conjunction with accessing our disclosure obligations and/or rights under this Policy.
here's how we disclose aggregate information:
We may combine your Personal Information and information about your preferences and activities, with those of all or a particular group of our users to prepare collective profiles of our users and their activities for our internal use. For example, we may track the number of our applicants who view certain pages or reside in a particular geographic region or track application rates. Such information, and other information we derive from individual users' information, allows us to continue to grow and provide you with quality information through more accurate marketing and advertising of the Site and our Services. We may share aggregated information concerning our users, without attribution of Personal Information, to other companies with whom we conduct business.
your choices
You can opt-out of any automated notifications or communications sent via the Site or Service by following the instructions included with each email or by contacting us with an unsubscribe request at: privacy@vertosa.com; however our employees, contractors or agents may still need to contact you personally as described in the examples above.
If we have provided any third party with your Personal Information per your instructions and you subsequently opt-out, you will have to contact the third-party directly with your opt-out request(s).
In addition, the laws of some jurisdictions may provide you with various rights in connection with our processing of certain Personal Information. Such rights may include:
The right to withdraw any previously provided consent;

The right to access certain information about you that we process;

The right to have us correct or update any Personal Information;

The right to have certain Information erased;

The right to have us temporarily block our processing of certain Personal Information;

The right to have Information exported into common machine-readable format;

The right to object to our processing of Personal Information in cases of direct marketing, or when we rely on legitimate interests as our lawful basis to process your information; and

The right to lodge a complaint with the appropriate data protection authority.
We will respond to your requests within a reasonable timeframe. Please note these rights may be limited in certain circumstances as provided by applicable law. For any additional information regarding such rights or to exercise any such rights please contact us at: privacy@vertosa.com.
lawful bases
We will only collect and process Personal Information about you where we have lawful bases. Lawful bases include consent (where you have given consent), contract (where processing is necessary for the performance of a contract with you (e.g. to operate the Site or deliver the Services you have requested) and "legitimate interests". We rely on our legitimate interests as our lawful basis only where those interests are not overridden by the impact on you (unless we have your consent or our processing is otherwise required or permitted by law). If you have questions about the lawful bases of how we process your personal information, contact us at privacy@vertosa.com.
do not track signals
Your browser settings may allow you to automatically transmit a Do Not Track signal to websites and other online services you visit. We do not alter our practices when we receive a Do Not Track signal from a visitor's browser because we do not track our visitors to provide targeted advertising. To find out more about Do Not Track, please visit http://www.allaboutdnt.com.
here's what will happen if we change this policy:
We may amend this Policy from time to time. Use of information we collect now is subject to the Policy in effect at the time such information is used. If we make changes that, in our sole discretion, we consider to be material, we will notify you by delivering an announcement via our Services to the email address associated with your account or by means of a notice on this Site prior to the change becoming effective. It is your responsibility to maintain a valid e-mail address as a registered user. If you opt-out of communications from us, you may not receive these notifications, however, they will still govern your use of the Service, and you are responsible for checking for any changes. If you continue to use the Site or the Service after changes become effective, you will be deemed to have agreed to abide by and be bound by the modified privacy policy. We encourage you to periodically review this page for any updates.
miscellaneous provisions
We control and/or operate the Site and Services from offices in the United States of America. We do not represent that materials on the Site or Services are appropriate or available for use in other locations. Persons who choose to access this Site or our Services from other locations do so on their own initiative and at their own risk, and are responsible for compliance with local laws, if and to the extent local laws are applicable.
here's How you can contact us:
If you have any questions about this Privacy Policy, the practices of this Site or our Services, or your dealings with this Site or in connection with our Services, please contact us by email at: privacy@vertosa.com or by sending a letter to:
Vertosa Inc.
Attn: Privacy Compliance Officer
1630 N. Main St. Ste. 363
Walnut Creek, CA 94596